Informations for your holidays in Calabria
Calabria is at the toe of the boot, the extreme south of Italy - lapped by the splendid crystal blue Ionian and Tyrrhenian Seas and separated from Sicily by the Strait of Messina.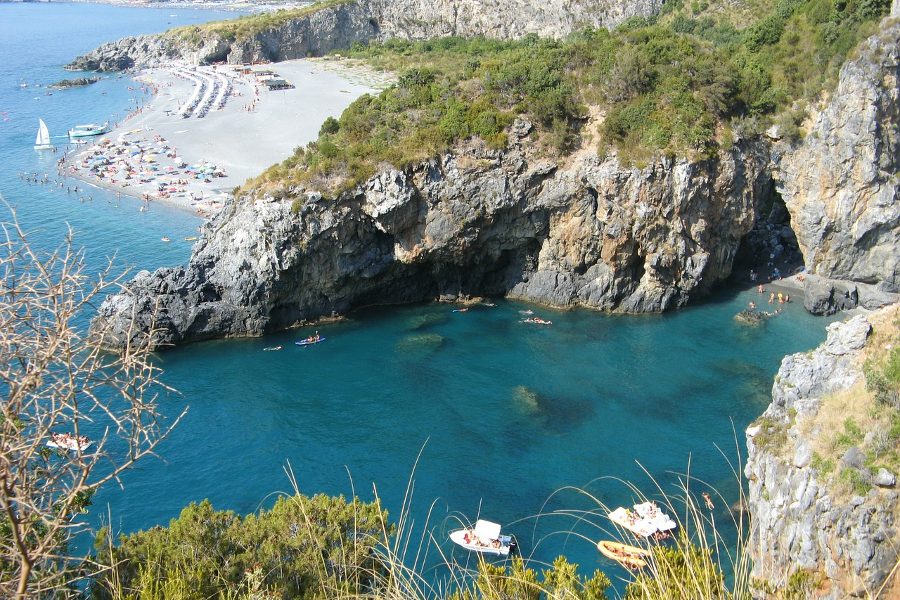 Tourism in Calabria has increased over the years. The main tourist attractions are the coastline and the mountains. The coastline alternates between rugged cliffs and sandy beaches, and is sparsely interrupted by development when compared to other European seaside destinations. The sea around Calabria is clear, and there is a good level of tourist accommodation.
The poet Gabriele D'Annunzio called the coast facing Sicily near Reggio Calabria "... the most beautiful kilometer in Italy" (il più bel chilometro d'Italia). The primary mountain tourist draws are Aspromonte and La Sila, with its national park and lakes.
An immersion into the wilderness of the Calabrian hinterland is an un-missable opportunity, while the National Parks of Sila, Serre, Aspromonte and Pollino are among the most interesting nature destinations.
Art lovers will not want to miss the occasion to see the famous Riace Bronzes, on display in the National Museum of Reggio Calabria. The bronzes are an important vestige of Magna Graecia, an epoch that shaped the history of this region significantly. These beautiful statues, representing two warrior heroes, are a rare example of classical Greek sculpture.
The cuisine is a typical southern Italian Mediterranean cuisine with a balance between meat-based dishes (pork, lamb, goat), vegetables (especiallyeggplant), and fish.
There is a tradition of packing vegetables and meats in olive oil, making sausages and cold cuts (Sopressata, 'Nduja), and, along the coast, curing fish- especially swordfish, sardines (sardelle rosamarina) and cod (Baccalà). Local desserts are typically fried, honey-sweetened pastries (Cudduraci, scalilleor scalidde) or baked biscotti-type treats (such as 'nzudda).
Some local specialties include Caciocavallo Cheese, Cipolla rossa di Tropea (red onion), Liquorice (liquirizia), Pecorino Crotonese (Cheese of Sheep), and Pignolata.