Holidays in Italy with your dog
Dogs are great travel companions. They love exploring new places, they never complain and they are always happy when you're with them.
Train up your dog to car journeys as soon as possible. If you have a puppy, you should familiarize them with car right away. Get him used to enter and exit the vehicle. Sit behind the wheel and let him sit still at your side for few minutes every day. Start with short distances and then gradually increase the length of your car trips. It's important that the whole experience is a pleasant one. Your dog will associate the car trip to a special and fun moment. The first trip should be to an enjoyable destination. Go visit a friend with children, bring the dog to the park... Avoid the vet as first destination.
The process is similar if you have an adult dog. It's never too late to teach your dog to travel by car, just remember that it will take him more time to get used to.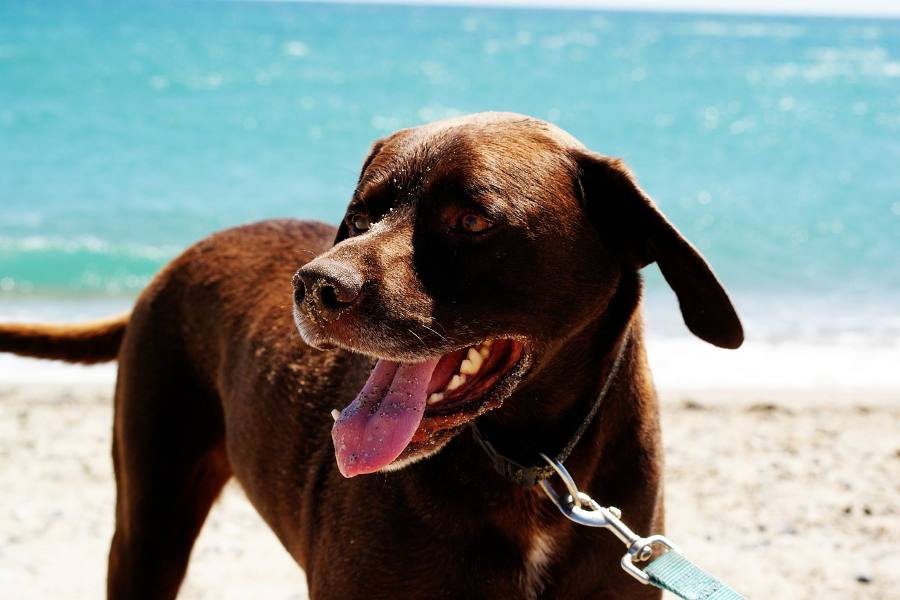 Some dogs just don't like staying in a car. It could happen that they feel very frightened because of a bad experience in the past. It will take a long time to accustom the dog to enter the vehicle. Make it always a positive and enjoyable experience. The first times continue reassuring him and rewarding him. Do everything very slowly, let him get used to being in the car every day. Start the engine and let him familiarize with the noise. Finally, do short trips gradually lengthening the journey.
Your dog perceives your attitude and your emotions and he is affected from them. Keep you always calm and positive while driving. This will help your dog to feel good and safe during the trip.
Now that Rover is used to travel by car, you just have to leave for your holiday. Italy is waiting for you!
While you are traveling, stop frequently to let him move and do his needs. Do not feed your dog in less than three hours before departure. He may be sick in the car during digestion. Try to make your pet feel comfortable while traveling. Make him a dog bed in the car with a blanket and one of his games.
Your dog and the other passengers safety is fundamental. Use a proper cage to transport your four legged friend.
Always pay attention to the temperature inside the vehicle. A heat stroke could be fatal. Never leave your dog locked alone in the car during a hot day.
Traveling with your pet should be pleasant and enjoyable for both. Follow all our tips and make sure your dog is well prepared for the long journey. The better you organize the trip, the better will be the holiday for both of you.
Ready? Discover Italy!